I am Shahzad Muhammad and I welcome you to my blog. Hope you doing well.
Well I am professional Graphics, Web Designer and Digital Marketer with 20 years of great experience in the same and currently working as Project Manager (eCommerce and Digital Marketing) in Jeddah, city of Saudi Arabia KSA.
Idea of this blog is simple, I would like to share my knowledge and life experiences with others.
If you would like to have a nice career in design and digital marketing field and need any assistance from my side, I can advise as good as I can and wishing you to reach your goal and success. If my knowledge can change someone life then I would be happy.
MY STORY
I finished my academic study in 1994, I was good in drawing and art in my school-days, so I wish to have career in same industry. I found some 3D animation courses and started to learn basics.
It was great experience of learning and I enjoyed because it was my passion and if you learn and do what you love, then no one can stop your success, it's my belief.
After completed few design courses, I approached media and TV channel companies and work for them as a junior freelance designer, but I face lot of problems because I was just fresh junior designer without any professional experience, It was so hard to manage the design quality as their requirements.
My graphics teacher advised me to teach others, so in that case I can earn extra money and experience.
Idea was good and I joined the same Institute as junior graphics teacher and start teach courses to other new students. In that period I saved money for learn new courses and by teaching others I became more perfect in those design software.
After around 1 year of teaching job, I started my own graphics institute with few computers and run that business as senior teacher. In 3 years of period I completed many students.
In Sep 1998, I decided to travel Dubai UAE for find more career opportunity in the same and started my professional career in advertising company as junior 2D and 3D designer.
From Sep 1998 till start of 2019 I was in Dubai in same field, joined several companies time to time such as advertising, creative agency, marketing, real estate, consumer electronics, and media companies and got a lot of experience in design, web and digital marketing.
Started my own company in Dubai and started business for web services, but due to lack of funds, political crises and recession I was not able to survive with big expenses so I decided to close and continue same as employee.
In my professional career I face many up and down, best time and worst time and that's normal in the life. I achieved lot of success and learn from failure too, but I never give up.
In June 2019, I got job offer from Jeddah, Saudi Arabia and July 10th 2019 I travel to Jeddah KSA and currently working as Project Manager (Online and Design).
WHY I WANT TO HELP PEOPLE
There is big percentage of people worldwide lose their jobs because market trend is keep changing, knowledge and learning become more expensive day by day, some people can afford to learn good in institutes but some could not afford, off course its Internet world and everyone can google it and view tutorial videos on YouTube and gain knowledge.
I am just trying my best to pass my knowledge to others wherever possible by digital channels and doing purely my part to help others through my experience.
World becoming more digital now, old fashion traditional marketing, TV ads, newspaper ads not working as before 100%.
Everyone thinking for digital and looking for digital marketing, creative designs, social media, google ads etc.. so if you connect the same from now, you can make your own startup and earn good in the end. Simple
In short my career started with teaching and I thought why not I can teach people worldwide through my blog, so I decided to start.
THE GOAL OF YOUR SITE
I am looking forward to write more and more blog on this site so others can read and gain their knowledge and experience, my site goal is simple. I can't help and change the whole world, but through my blog if only 1% readers can take the advantage even and got success so it will be my success and that's my goal.
If you ever need a hand or have any questions, feel free to leave them below and I will be more than happy to help you out.
All the best in your career path and happy life.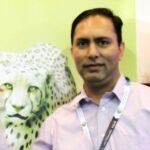 Shahzad Muhammad
Senior Graphics, Web Design, and Digital Marketer
Follow me on social media: